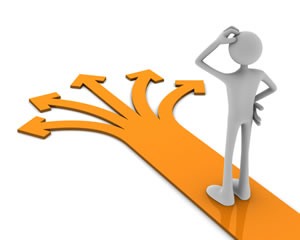 In fact, my regard for local government veered upward earlier this week while covering a GOP caucus conducted to replace county commissioner Chris May, who is headed off to the Statehouse in January to serve as a state representative. A dozen citizens contended for the District 1 seat on the three-member board of commissioners. The process proved refreshingly informative as each of the 12 prospective candidates stood before more than 30 precinct leaders and explained the challenges looming ahead for the county and why they merited serious consideration for the job. foot pain at 50This particular observer was duly impressed by those individual presentations. Rodney Fish, who was elected as the new commissioner following three rounds of balloting, noted he considered all 12 candidates qualified for the job. I left Murray Forest Park convinced we have a lot of caring neighbors sincerely concerned about the future well-being of the county. http://www.alabamascholars.org/jaydenrichardsonportal/2016/11/09/a-helpful-overview-of-clear-cut-problem-in-toe-methods/In discussing the most ominous challenges looming ahead, two ongoing problems forged to the forefront: drug abuse and the need for good jobs. Tracy Bailey was spot on in pointing out these laments are indisputably linked. Individuals abusing drugs render themselves incapable of meaningful employment. Instead of performing in a productive fashion and cultivating the self-esteem acquired from a hard days work, theyre relegated to doing whatever necessary to acquire that next fix.
For the original version including any supplementary images or video, visit http://www.tmnews.com/news/local/caucus-offers-insight-on-problem-solving/article_cf20979e-e2b3-52de-945d-3ed082b50e9b.html
Hes got more than 20 inflatables and 20 Christmas trees on the grounds. And although LEDs have made flashy displays more cost-effective, he likes to stick to the old-school way. Im old-fashioned, he said. Theres nothing like the glow of an old light bulb. Enchanted Place of North Miami Theres a street in North Miami that becomes an illuminated winter wonderland each December. On 137th Terrace east of Northeast 16th Avenue, neighbors combine their efforts to light up their street. They string up lights from the trees to create a colorful canopy on the tree-lined street. Each neighbor tends to his or her yard and trees, collaborating to make this cul-de-sac a destination every holiday season. According to the displays Facebook page , the first set of lights adorning palm trees was put up Nov. 13.
For the original version including any supplementary images or video, visit http://www.miamiherald.com/news/local/community/miami-dade/article116714703.html
You may also be interested to read